Miami's Big Three took care of business over the weekend, and now they're in Oklahoma City to face the newest Big Three in the league. Thunder fans are riding high in excitement — after all, it's been a long 16 years since their franchise has been in the NBA Finals, when they (as the Seattle SuperSonics) lost to the Chicago Bulls. Considering the never-ending LeBron/Jordan comparisons, LeBron faces quite the challenge: Can he replicate Jordan's 1996 Finals performance, finally get a ring, and be named the Finals MVP? Or will Kevin Durant get his revenge for getting edged out of the 2012 MVP crown?
We've been crunching the numbers and have found that ticket prices are 15-20% higher for the games in Oklahoma City, as compared to those in Miami. A few factors come into play:
The obvious excitement factor in Oklahoma City: This young squad has attracted new fans and the demand for tickets has skyrocketed with each series.
Twice is nice, but not as nice: Heat fans are excited, but there's still a sting from last year's Finals loss to the Dallas Mavericks. We'll see excitement levels reflected in prices as the series shakes out… If the Heat head home, up 2-0, prices will be much higher than the current.
Heat vs. heat: The Miami Heat are one thing, but add that to everything else in Miami, including the 90 degree HEAT. Miami can be an apathetic sports market and as a result, ticket prices on StubHub tend to skew on the lower end.
Supply and demand at its finest: Throughout the regular season, Oklahoma City Thunder tickets were amongst the fewest being listed on StubHub. For the NBA Finals, there's 3x LESS inventory for the games in Oklahoma City. Considering the higher demand and lower supply, there's little surprise that prices are higher.
At the end of the day, it's a tougher ticket in Oklahoma City. For most big events, big market cities usually mean a higher price tag. This, however, is not the case, and Thunder fans willing to travel may find better value planning a road trip for Games 3, 4, (or a potential 5) to see the other Big Three on their home court.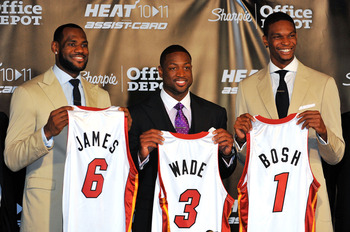 Below is a breakdown of the prices fans have been paying thus far for the first four games of the series.
Don't forget that our data is based on actual tickets purchased, not listed. Let me know of any questions!